TDH Manufacturing unveiled their newest product in Las Vegas at the 2019 National Groundwater Convention. The hybrid hoist is everything a pump installer has been dreaming of. Can you imagine pulling a pump in silence and enjoying the fresh air? Powered by HPEVS motor, the Hybrid Hoist runs off one single Lithium ION Battery eliminating the need to idle your truck while on a job. The entire Hybrid set up is contained to one aluminum box measuring 60" W x 17" H x 24" D which is reinforced ensuring complete protection. Weighing in at only 400 lbs. the hybrid upfit is about 800 lbs. less than a Kubota deck engine with similar specs.
Performance
Powering the system is a 75-horsepower high performance electric motor with a 48-volt Lithium ION battery.  The transmission on a 2020 Ford F-550 will put out 53-horsepower using a standard Parker PTO, which means you will have better performance out of our hybrid system.  With a backup PTO installed on the truck, you can be sure that you and your crew are never stranded.  Switching from one to the other is as simple as pressing a button on the touch screen panel and starting your truck.
Battery Power
The TDH Hybrid system has a run time of 10 hours on a 60% duty cycle for all-day power. The battery charges from a 110V plug and will charge from 0% to 100% in less than 4 hours! The benefit of having an on-board charging system is, at a job site, the operator can plug in and charge the battery while still operating the pump hoist. The excellent run time is due to the hybrid portion only running when operating a switch from the panel and will sit dormant while the operator is working elsewhere.
Savings
The vision behind creating this product was to assist Pump Contractors in becoming compliant with new idling laws. The truth is many states have already put into effect laws that prohibit idling at job sites, and if they haven't already, they will be doing so soon.  None of us like the restrictions, but there is good news! Using the Idle Cost diagram below, savings could be up to $16,700/year or more. Over the entire lifespan of the battery you can save upwards of $140,000*!
*Based on a pump hoist idling for 6 hours per day/5 days a week and fuel costs of $3.45 a gallon.
Lifespan & Replacement Cost
The great thing about Lithium ION Batteries is they have a much longer lifespan than the traditional lead acid battery. On average, a Lithium ION Battery will last between 3000-5000 charge cycles. One charge cycle is a period of use from fully charged, to fully discharged, and fully recharged again. Based on a 10-hour run time charging would only happen one time per day giving our Lithium ION Battery a lifespan of 7-10 years. Today, the replacement cost of the battery would be roughly $6,500 which is minimal compared to the total savings over its lifespan.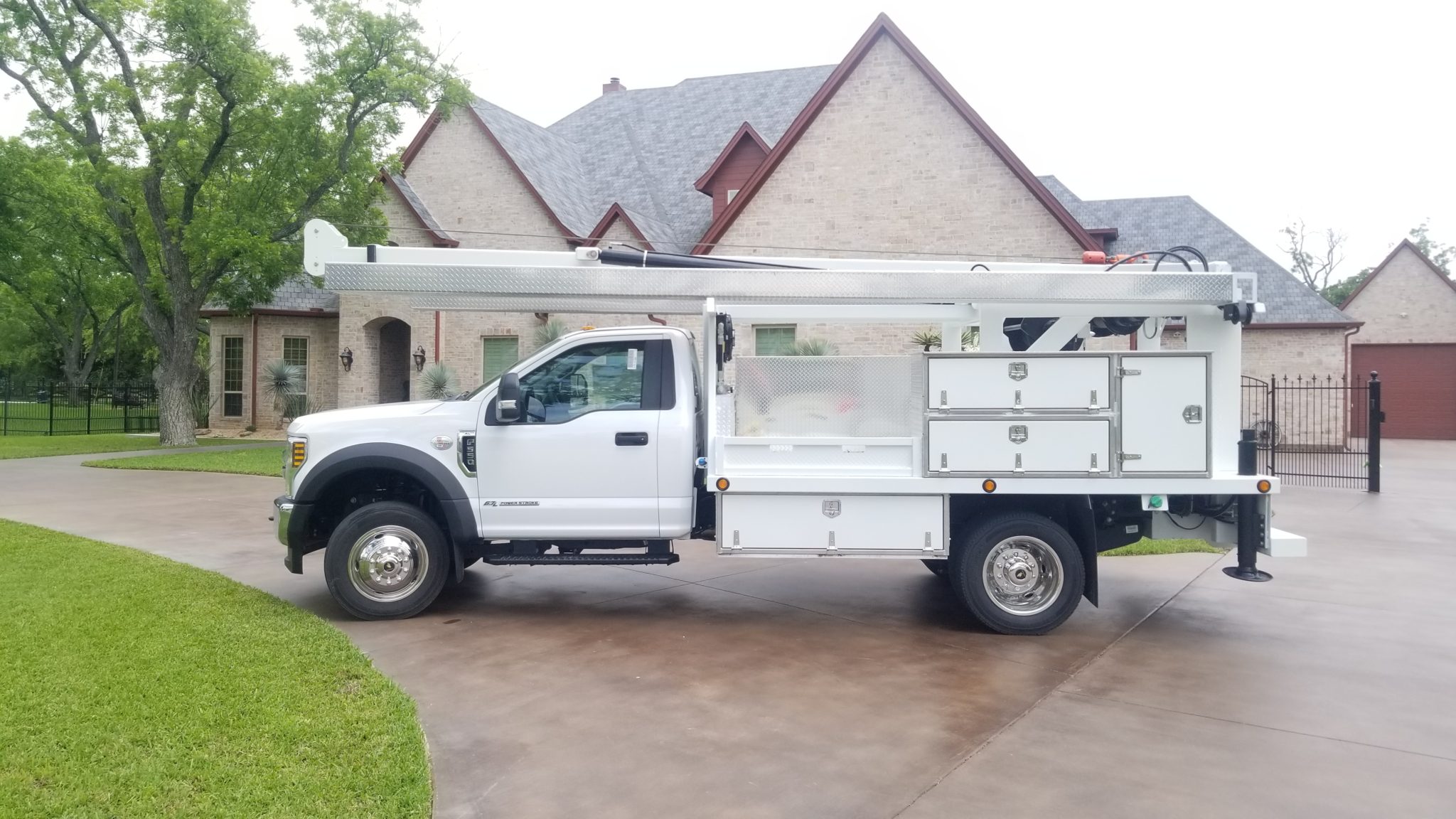 Are you ready to replace your deck engine?
You can purchase the Hybrid package for ANY pump hoist, no matter the manufacturer with little installation required. Yep, you read that right, it does NOT have to be a TDH hoist! Any style pump hoist can have this option added to their rig.